WELCOME TO THE LHS LIBRARY
​
SCHEDULE: Mon.-Fri. 7:45 A.M. to 4:15 P.M.
Also open during breaks, lunchtime & after school
​
JANICE DOWNES: LIBRARIAN TECH
E-mail: jkdownes@hotmail.com
(707) 984-6108 Ext #111
ACCESS TO LIBRARY CATALOG SYSTEM:
https://laytonville.follettdestiny.com
​
LIBRARY MISSION STATEMENT:
The mission of the Laytonville High School Library is to assist students in the development of the skills necessary for independent lifelong learning. Emphasis is placed on the appreciation and enjoyment of literature with motivations of reading for pleasure as well as for information.
​
TO SUPPORT THIS MISSION THE LIBRARY WILL:
*increase access to provide library media resources, facilities, and service.
*impact the instructional program for students by strengthening the teaching/learning process.
*build within the community connections among college library media centers, public libraries, and other resources of information.
*celebrate the diversity and uniqueness of all people.
*emphasize the love of reading learning.
LHS LIBRARY POLICIES
The library is intended to be a peaceful place where students can research, study, and read in a pleasant, quiet environment.
THEREFORE:
Cell phones must be turned off.

Keep all talking to a low noise level.

When listening to music on the computer or Chromebook, please wear headphones.

Usage of any computer or Chromebook, whether personal or the school's during class period, is for school assignments and research. You must have a pass to enter the library during class time.

DETENTION: Detention may be served in the library during lunchtime, after school or before school. unless given different instructions by the principal. You need to arrive to detention prepared to do homework. Cell phones must be turned off.

PLEASE REMEMBER TO BE COURTEOUS AND RESPECTFUL OF OTHERS WHO ARE WORKING IN THE LIBRARY. THAT ALSO INCLUDES CLEANING UP AFTER YOURSELVES.
​
RESOURCES AVAILABLE IN LIBRARY:
Computers & Chromebooks with internet access and B/W printer.
A new set of World Book Encyclopedias, reference books, dictionaries, thesaurus, atlas and almanacs.
Fictional literature and Graphic novels
Non-fictional books, textbooks, college prep books & career books
Some books in Spanish
Magazines & informative flyers
LHS Library catalog system: Follett https://laytonville.follettdestiny.com
Television w/DVD player & limited DVD's
Audio cassette & CD players for "Books on Tape"
Assortment of board games
Flash Drive/USB's for check-out
"Knowledge is of two kinds. We know a subject ourselves, or we know where we can find information on it." - Samuel Johnson
STUDY HALL IS AVAILABLE IN THE LIBRARY
WAYS TO STUDY:
Organize your papers so you are working with everything you need

Practice with flash cards

Write memory work over and over until you feel confident

Ask someone to quiz you

Highlight your notes as you read through them aloud

Outline or make a graphic version of written work

Use a worksheet as a quiz, look over old quizzes and figure out the correct answer

Answer study guide questions, looking up parts of the assignments that you didn't understand the first time

Tell someone else what the topic is about

Do a project
ALUMNI BOOK PROGRAM
The Alumni Book Program is one in which you can commemorate a student's years at Laytonville High School in a special way and help our library collection continue to grow. Participation in the program involves a $25 donation per book. With this donation, a book is chosen by the student (or parent) and a bookplate is placed on the inside of the front cover with their name and graduation year. Students have a special appreciation for the books they select to add to our library shelves. They enjoy sharing them with their class mates and teachers. These books will remain throughout all their years at LHS. This is a wonderful way to commemorate your very special student and to help our library maintain a high-quality collection. If you are interested in participating, please contact Janice at 984-6108 ext. #111. Checks should be made out to LHS Library and sent to LHS P.O. Box 868 c/o Janice Downes. Your generosity will benefit all of our students.
CANS-4-BOOKS FUND
To help raise funds for our Laytonville High School library, the students, librarian and staff are participating in an aluminum "Cans 4 Books" campaign. Anyone interested in helping fund our high school library may bring their empty, aluminum cans to Janice at the high school library. The funds will go into our Alumni Book Program, which is also set up to receive cash donations to purchase books for our high school library. Since the beginning of the "Alumni Book Fund" (2004) and the "Cans-4-Books" (2010), we have raised over $5,288 towards books for our library. Thank you for your participation and support of our school library.
MAKERSPACE PROJECTS & ACTIVITIES
Spring into Reading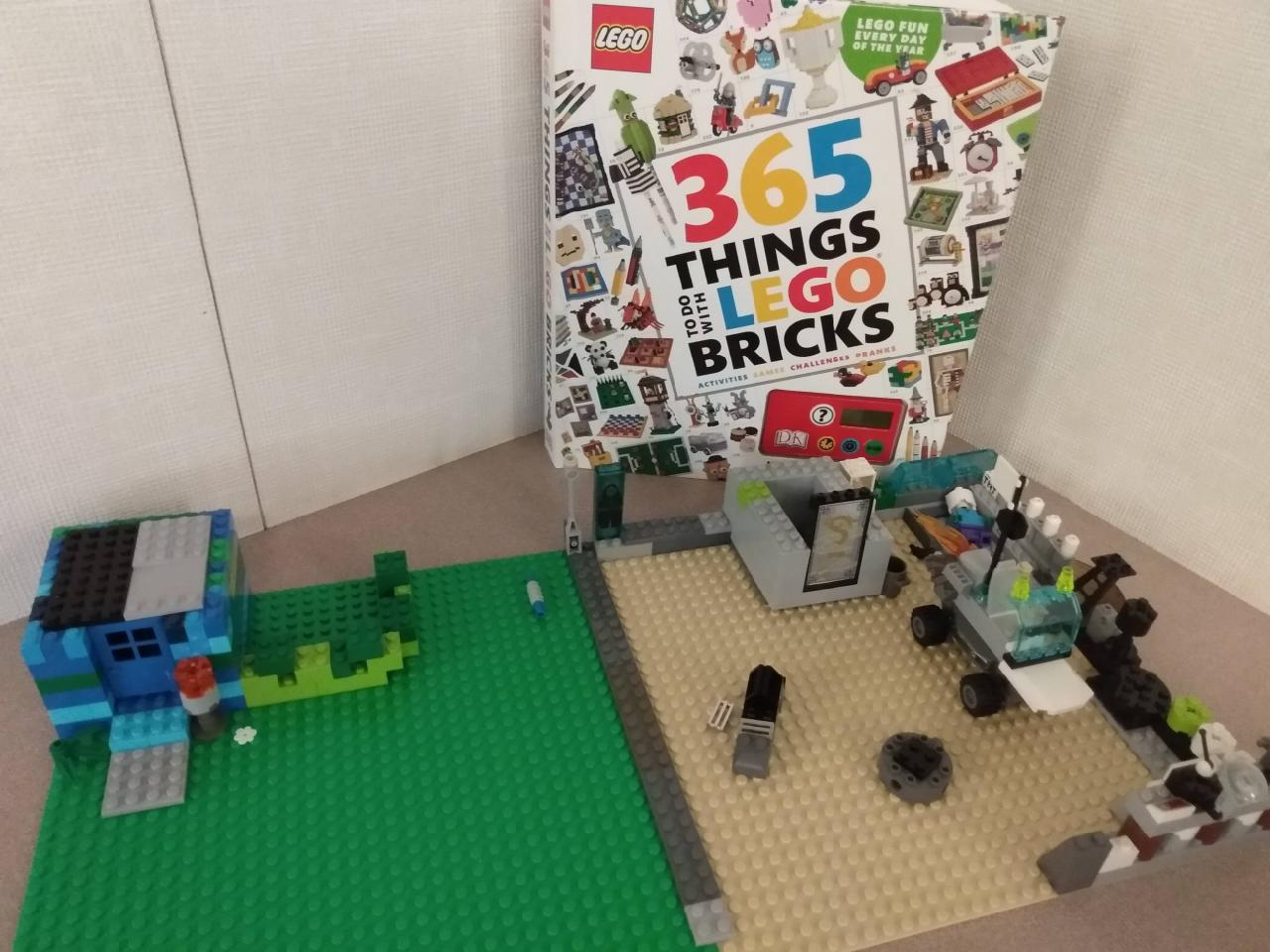 Lego Challenge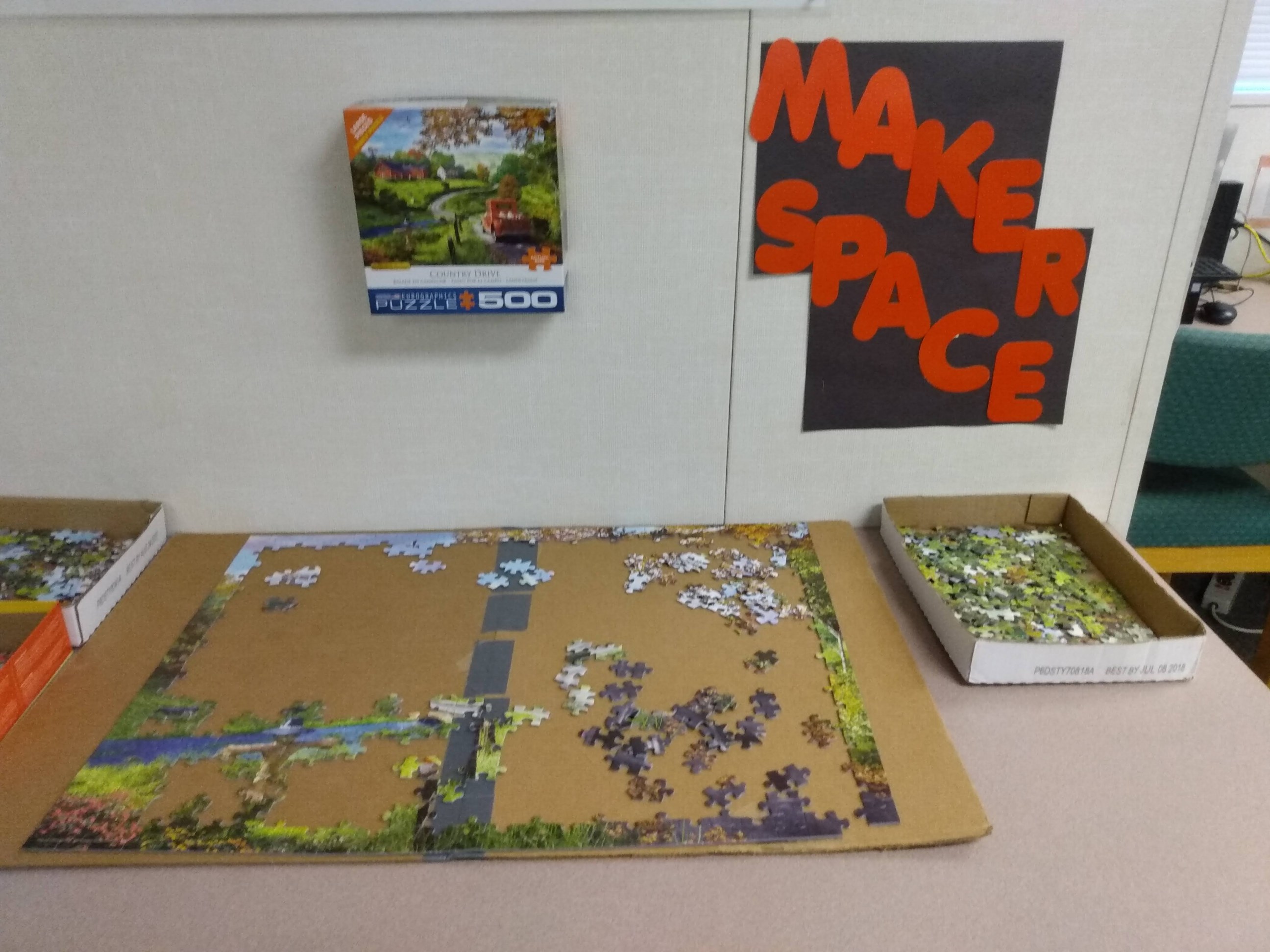 Puzzles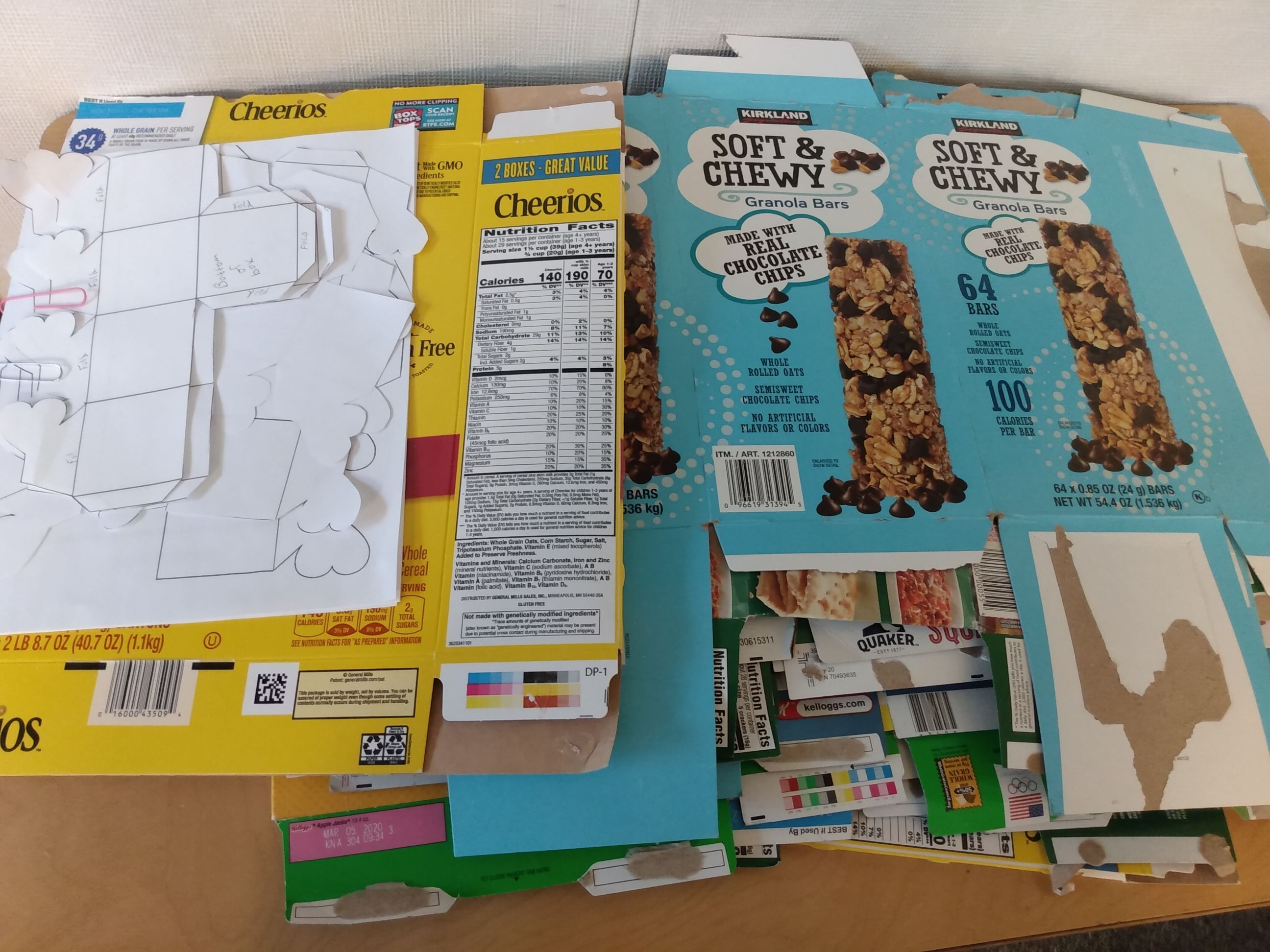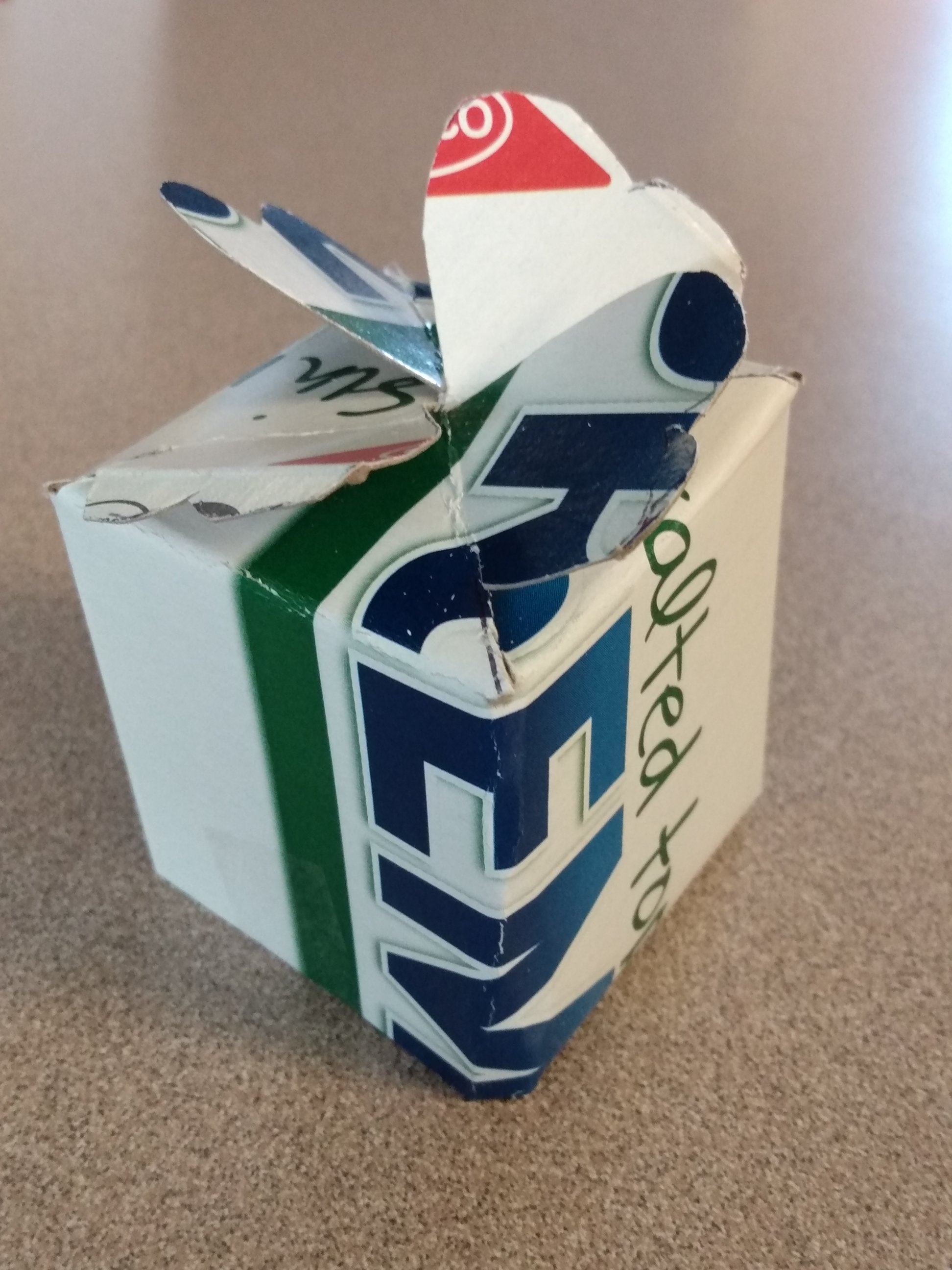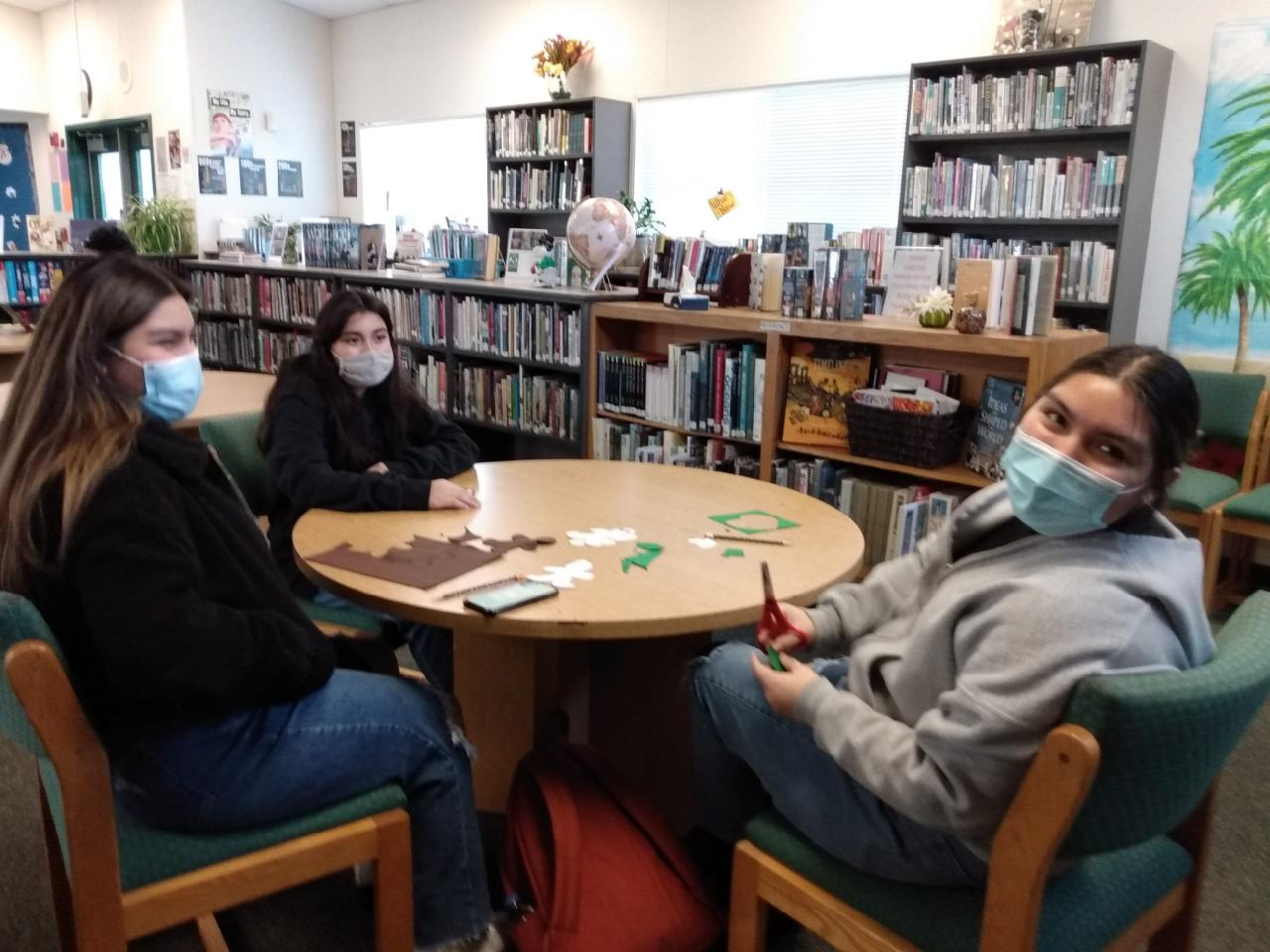 Crafts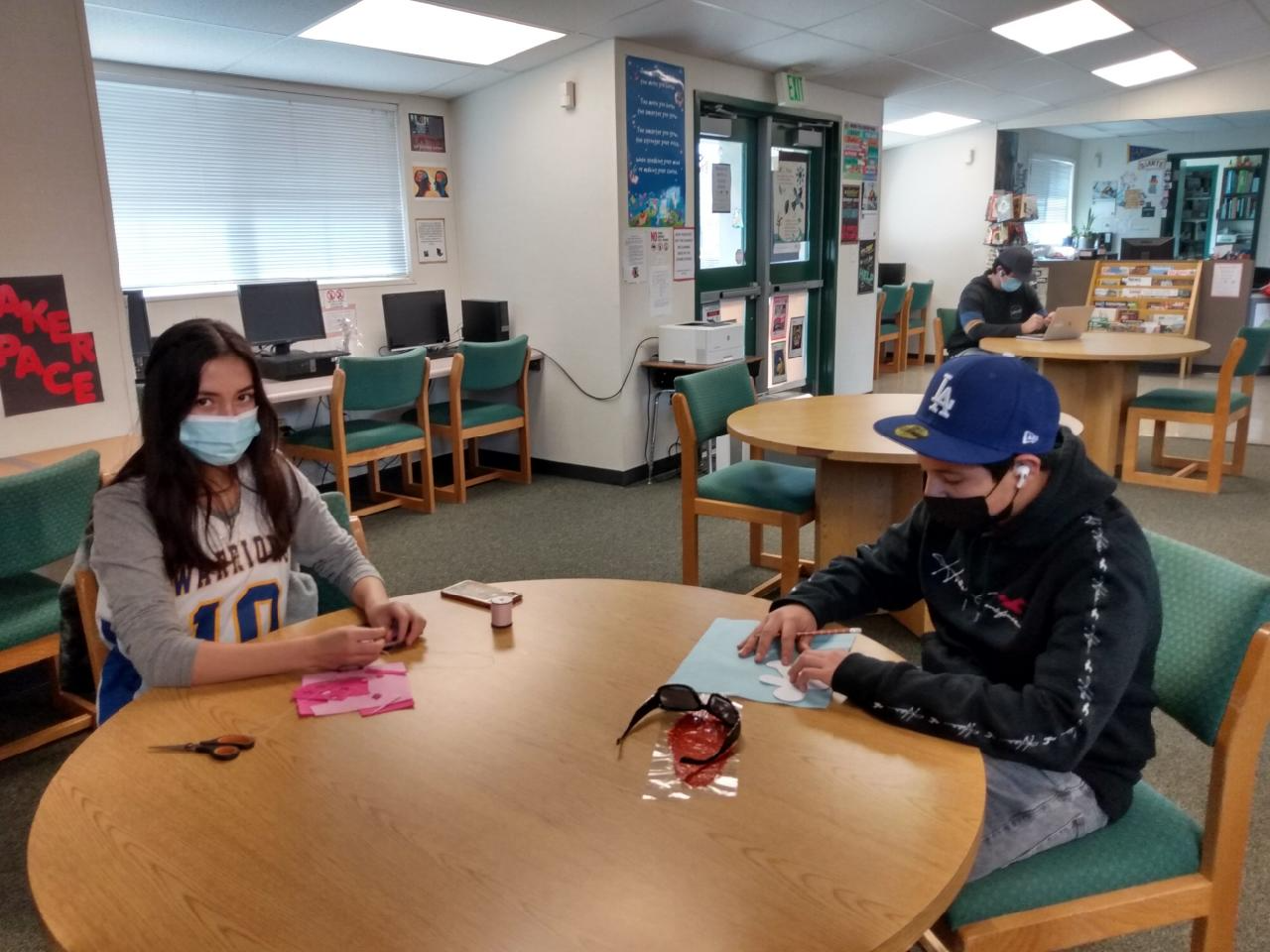 Crafts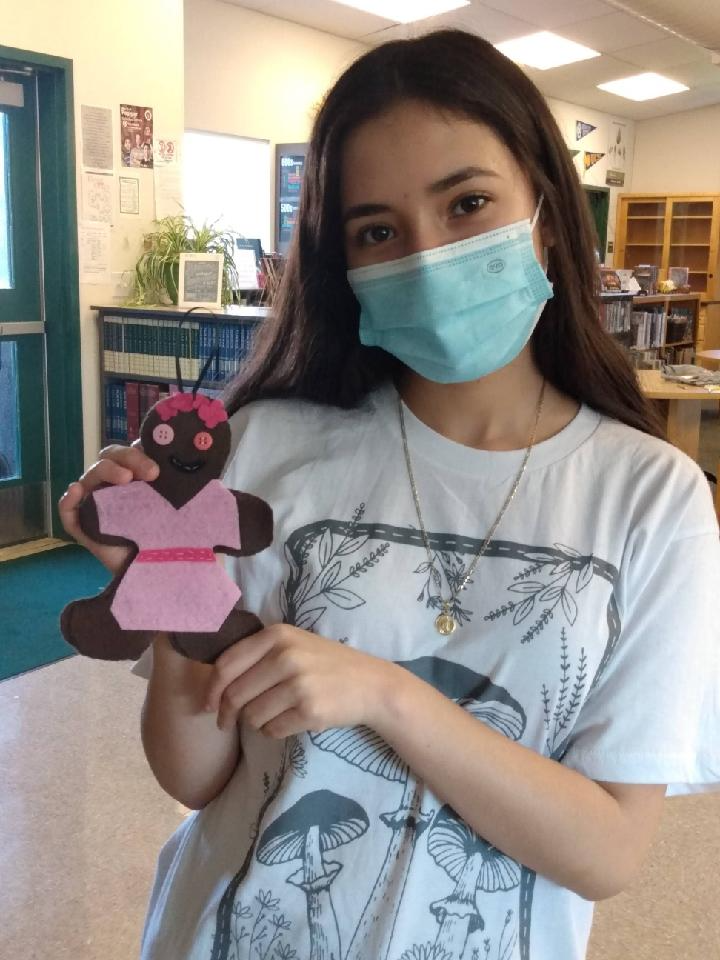 Crafts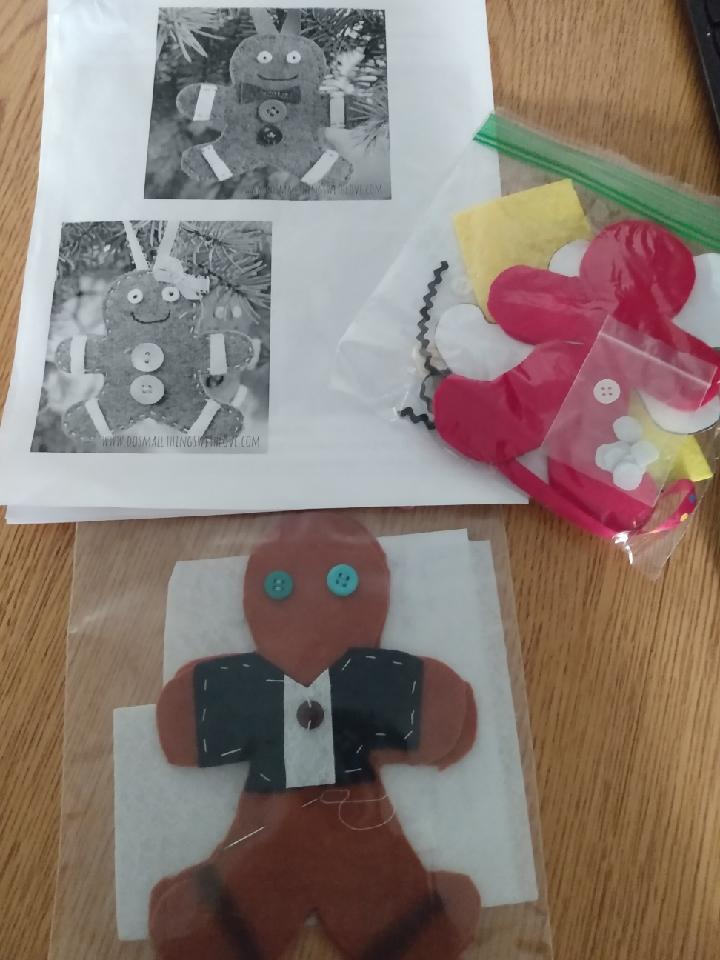 Crafts