Mr. Harwood's 2nd grade class came to see their Chinese lanterns displayed inside of the District Office.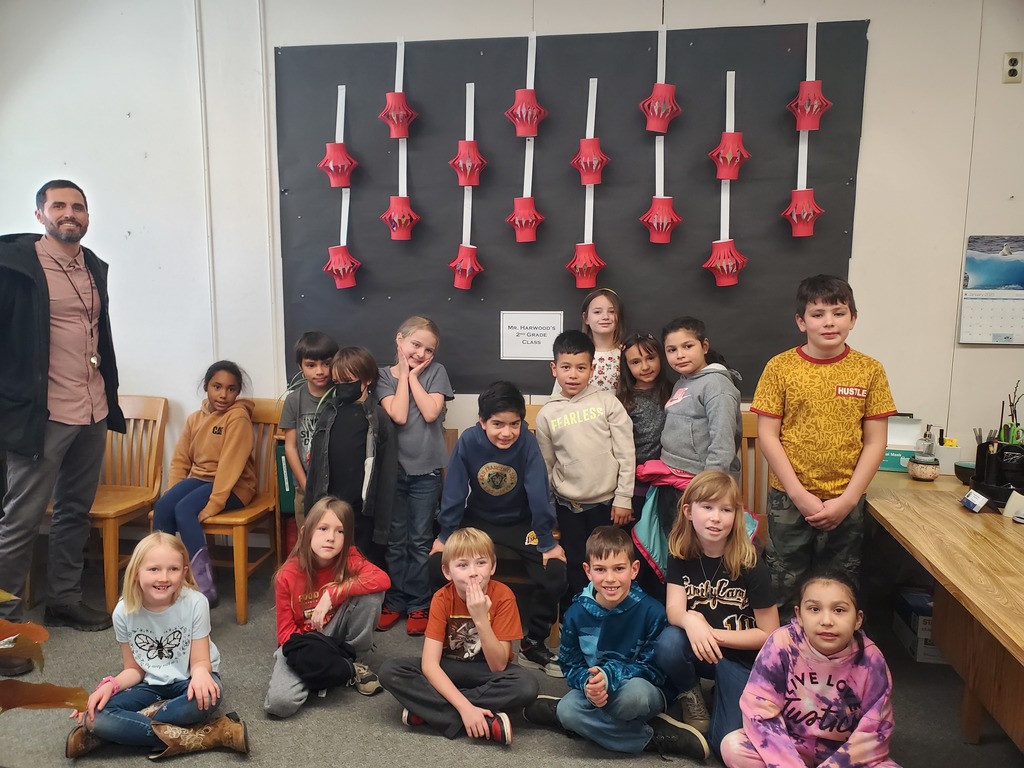 Just a reminder that the Board Meeting is this Wednesday, 2/15/2023, at 5:00 p.m. for closed session and 5:30 p.m. for open session. The DAC meeting will be next Wednesday, 2/22/2023, at 4:00 p.m.
LUSD Families! We are happy to announce that we will offer our first bus route of 2023 tomorrow morning (2/9/23) down Branscomb Road and will return students after school as well. The attached link will send you to the LUSD website for current bus/van schedules and rules. The North/South 101 runs before and after school will continue to be by van on the same schedule we've followed since the Fall. It is possible we will add a North/South bus route in the next two weeks. Also, please be aware that our bus will need to park in front of the LES office and at the bus lane near the middle school on Willis Avenue. Thank you for your support of LUSD!
https://www.lusd.us/documents/transportation/415776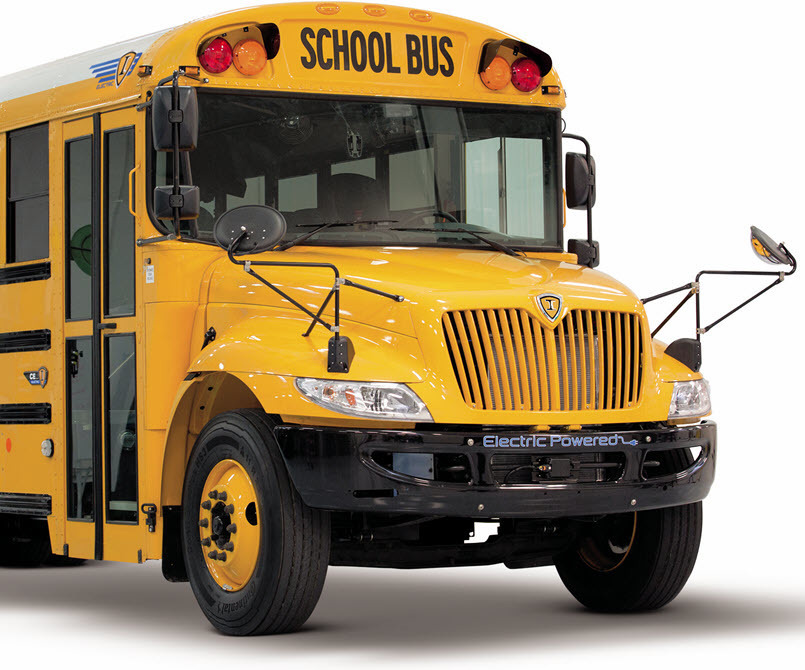 After two years of not having a Mock Trial team due to the complications of Covid-19, Laytonville High School was finally back in the Ukiah Courthouse, going head to head with Ukiah High School in the County Finals to see who would be progressing on to the State Competition. While ultimately Ukiah will go on to State, the Laytonville team made them work for that victory. In addition to their performance as a team, both Hailey Musgrave and Achsa Hill were honored by the Ukiah team as the MVPs for each trial, and the Mock Trial Organizers honored Karan Patel for his Outstanding Opening Statement, Mariah Zaragoza for her Outstanding Closing Argument, and Rylee Doyle for her Outstanding Performance as Bailiff.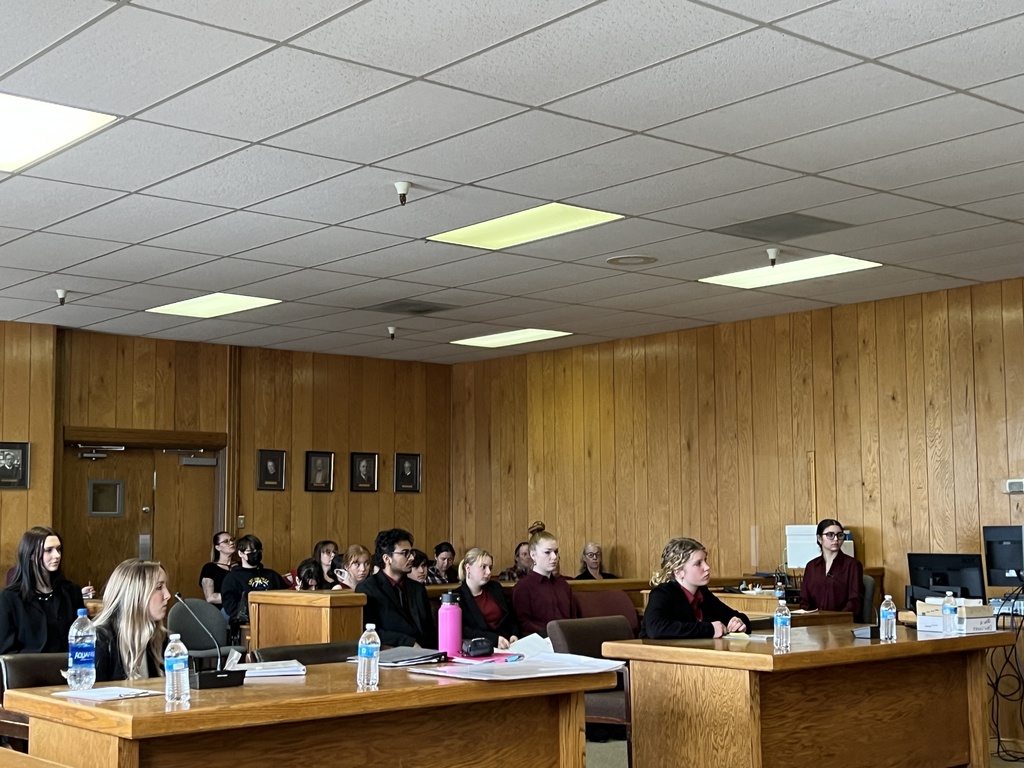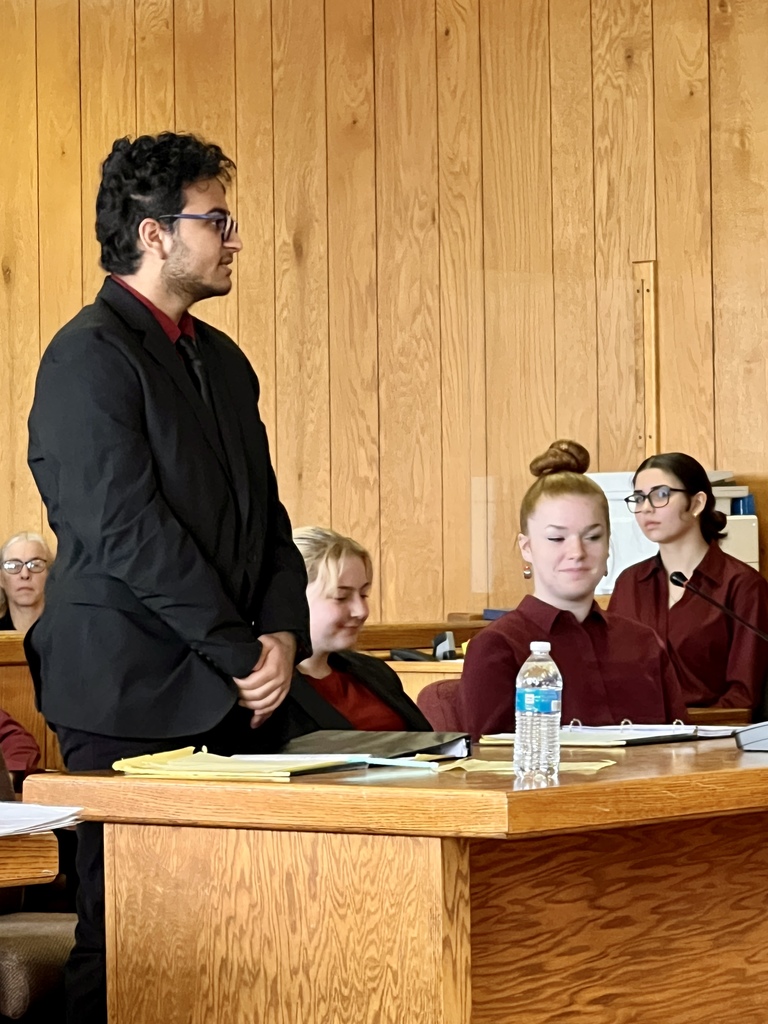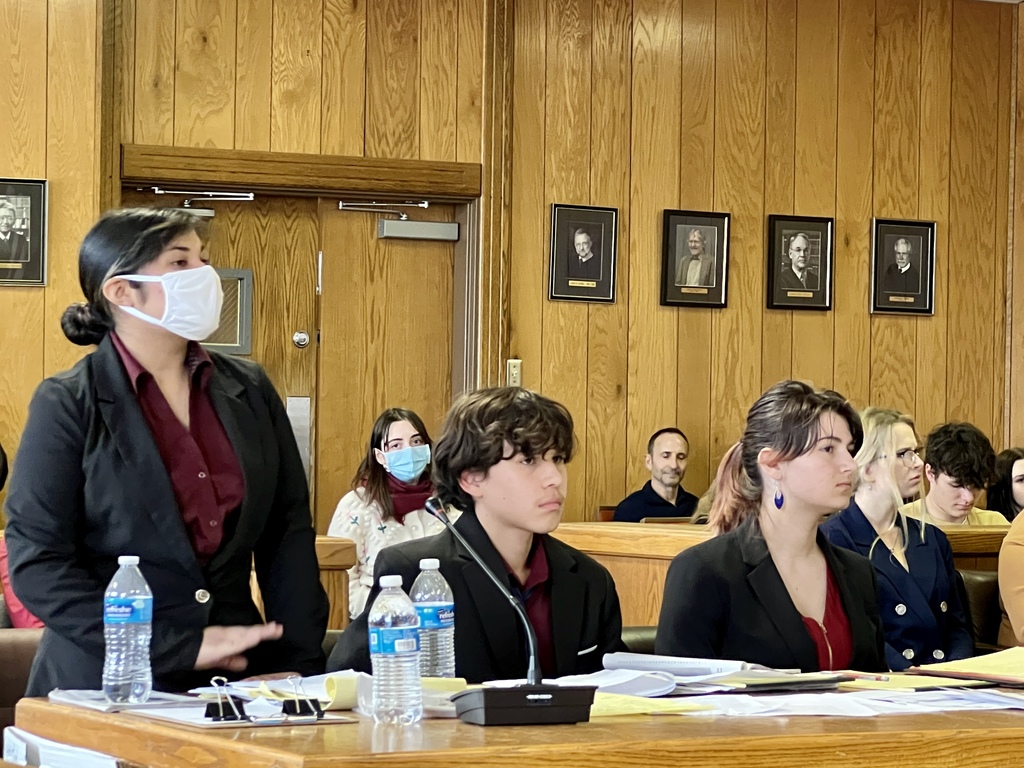 The Laytonville Unified School District Board of Trustees board meeting for February has changed from Thursday, February 2, 2023, at 5:00 p.m. to Wednesday, February 15, 2023, at 5:00 p.m. at the Laytonville Unified School District Board Room.
Our 4th period Culinary 1 class had their final on Tuesday. They made delectable raspberry turnovers served with homemade lavender ice cream, cheesy herb breads, double chocolate brownies with chocolate ganache, pumpkin whoopie pies and blueberry scones. They did a lovely job, producing dishes that were not only delicious, but also beautifully presented.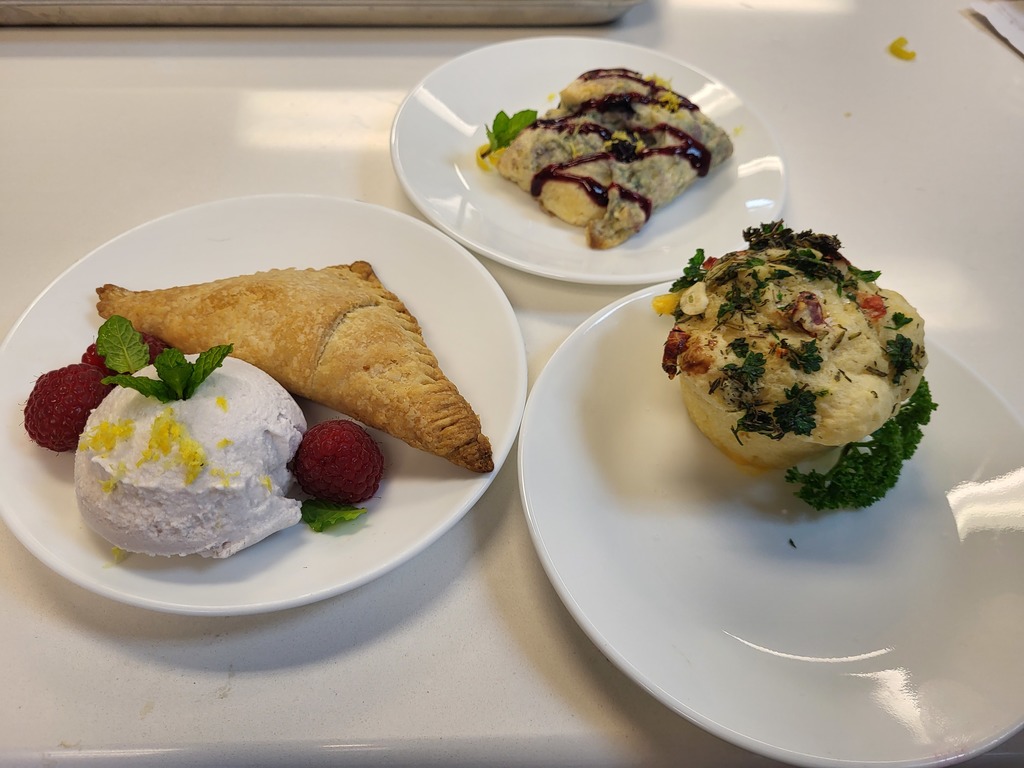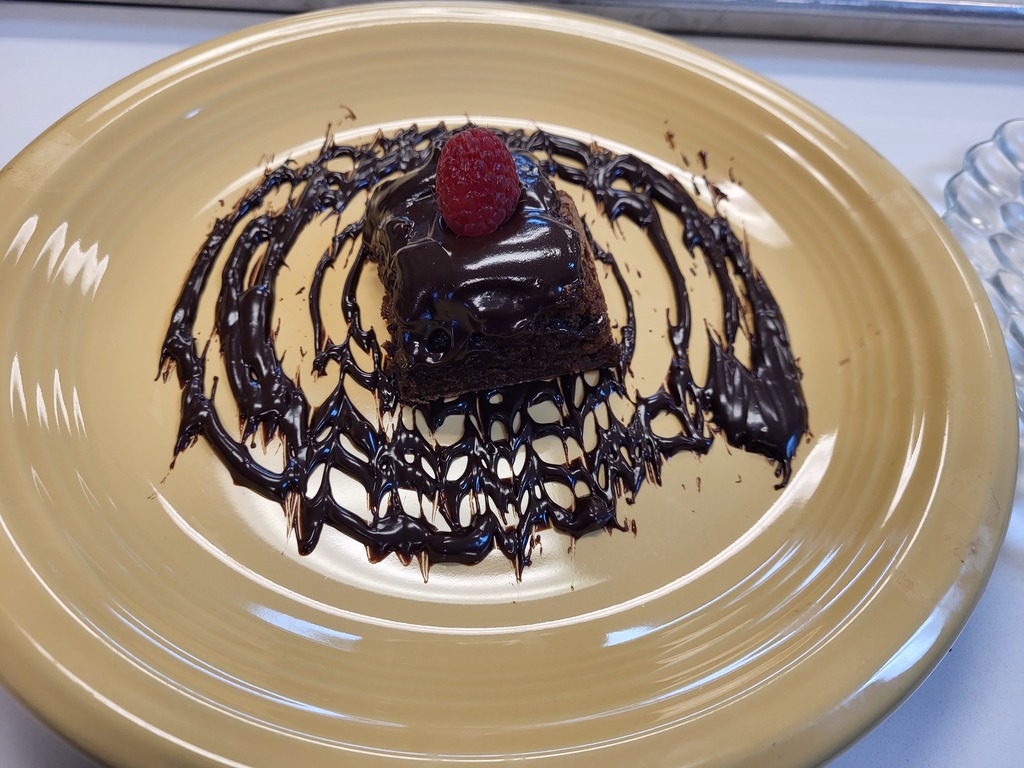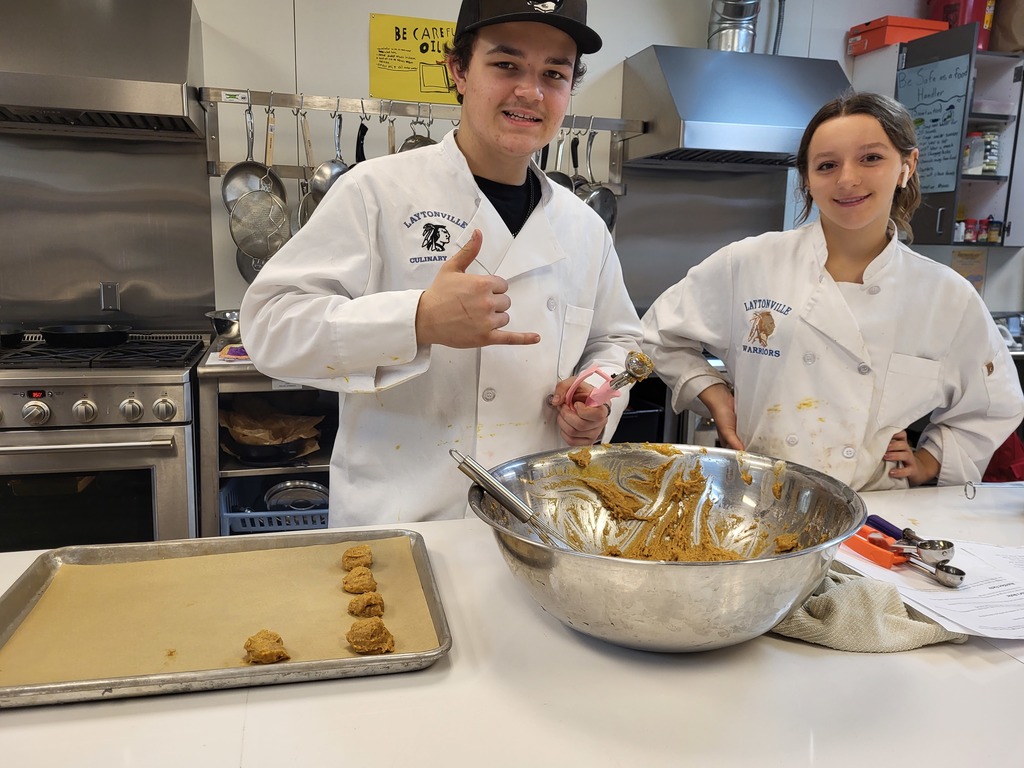 Public Safety Final: Swift Water Rescue Students were taught about and observed river dynamics and how water moves in a river bed. How to assess a person floating in the river and how to attempt a rescue. Hitting a moving target, in the river, with an underhand throw, while being yelled at by the victim is very difficult even for experienced and trained personnel. Students did great. Student safety was the most important part of the training. In the end all students participated even the students who were very reluctant. They put on vests, made throws and came out with better understanding and hopefully had some fun. A big thank you to Jon Nielsen, Joe, Jason, and Jacobi to get in the water and play the victims. This is a very rare training for students and even rare within the fire service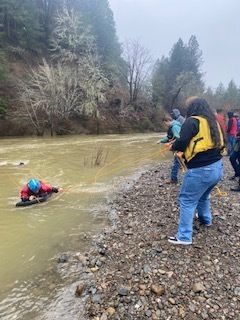 All LES basketball games against Anderson Valley are canceled today. There will be practice for both boys and girls after school today.
Our Culinary 2 students had their final Wednesday. They showed off their skills using moist heat cooking methods, including simmering, poaching and steaming, and using produce from the school garden, including broccoli, salad and arugula. Dishes made include poached salmon with dill sauce, sliders with bacon and poached eggs, macaroni salad, steamed broccoli, salad, sesame garlic rice and miso soup. The food was delicious and completed right on time!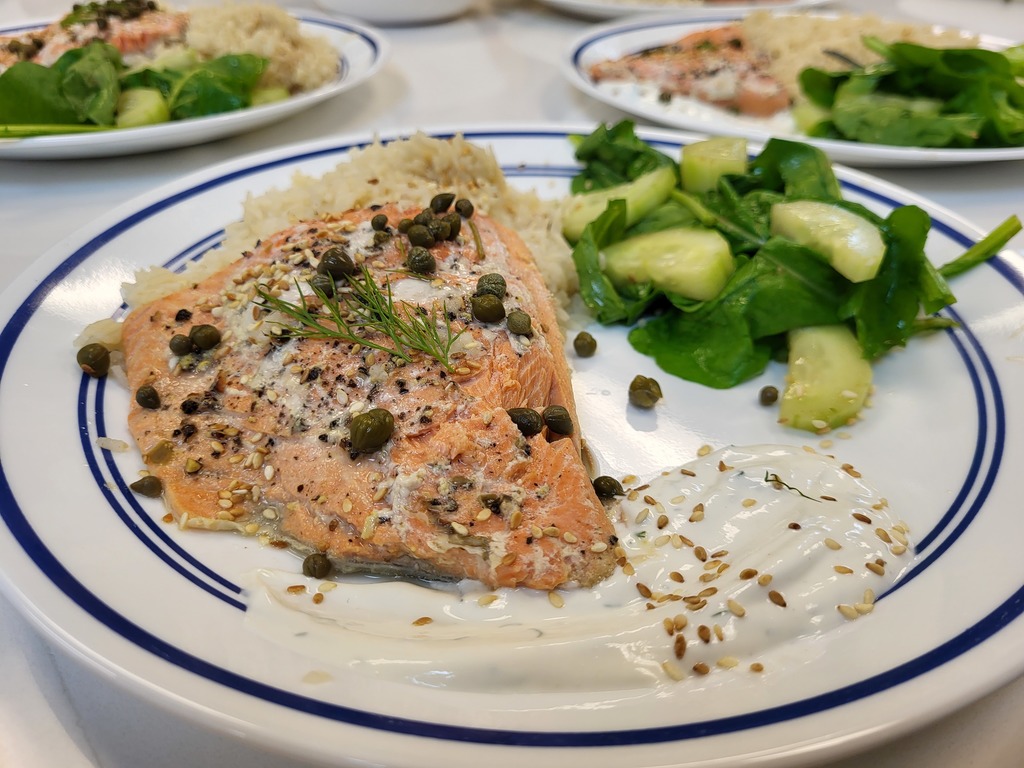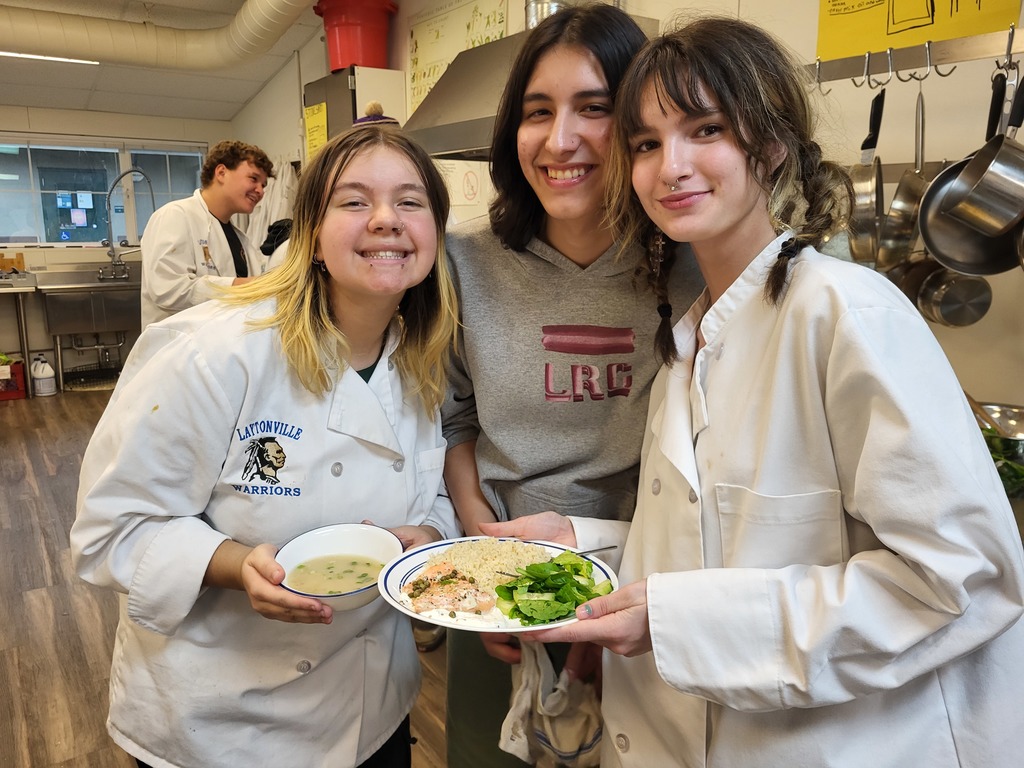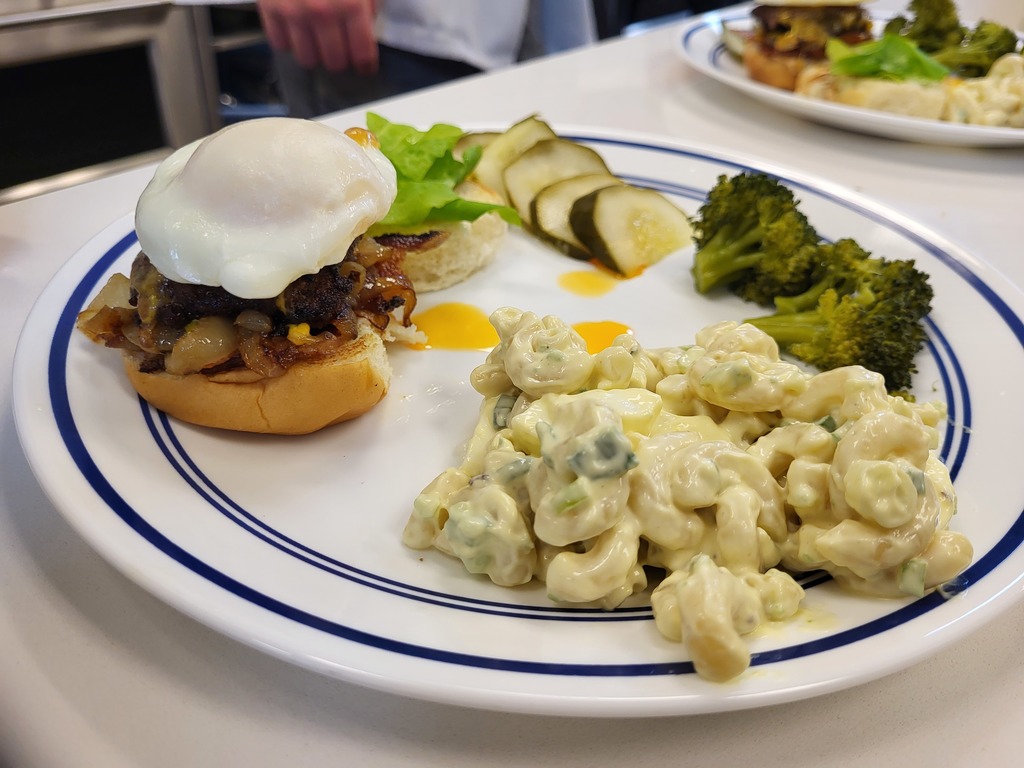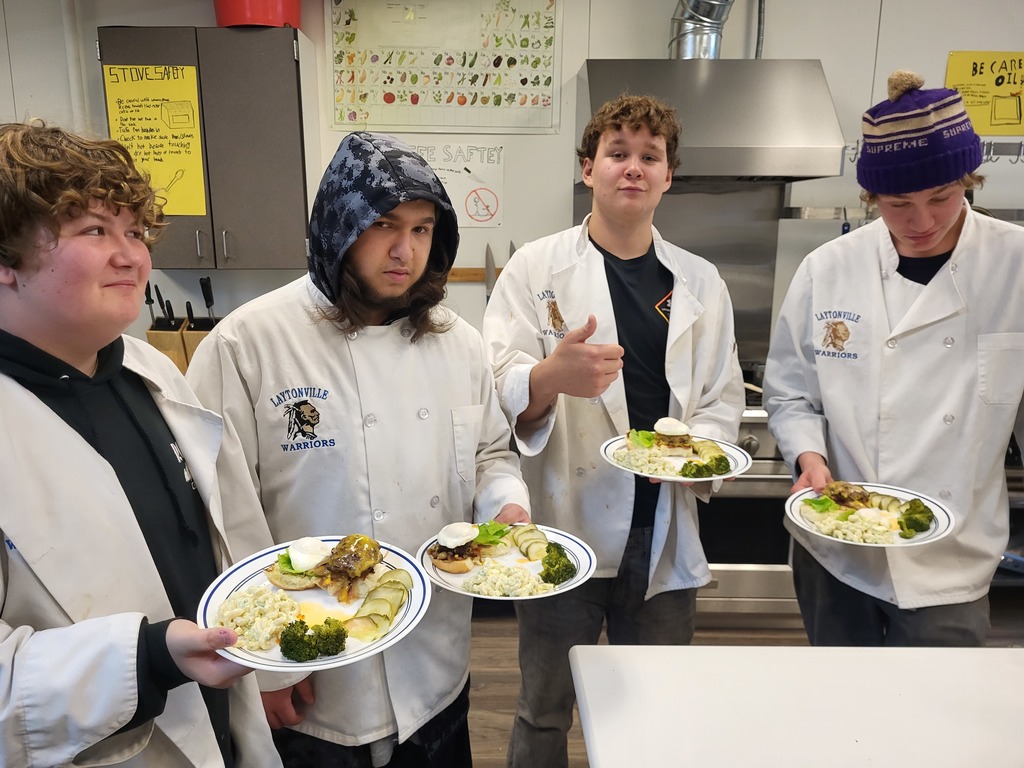 The high school basketball games today 1/5 against Rio Lindo and the games tomorrow 1/6 against Anderson Valley are all canceled.
Dear LUSD Families and Staff, We are anticipating a storm with significant rains and winds today and tomorrow. As long as we have power, we plan to be open to serve our students. If anything changes, we will keep you informed using Apptegy (parent notification app), our District Facebook page, LUSD website/app and announcements from 95.3 KOZT radio station. Today's basketball games scheduled for LES middle school students have been cancelled and there is no practice today. LHS teams will hold practice. High school games scheduled for later this week are still expected to be played. Please do not put yourself or your family in a hazardous situation during this event. Your child's attendance is very important, but we understand these are unique circumstances. Stay dry and we will update you with any news as it occurs. We hope you and your family stay safe. If there is anything we can do to assist you, please let us know. Thank you. Bruce Peters Superintendent, Laytonville Unified School District
All middle school basketball games are canceled today 1/4. Practice is also canceled for both boys and girls.
HAPPY HOLIDAYS FROM LUSD! See you on January 3rd!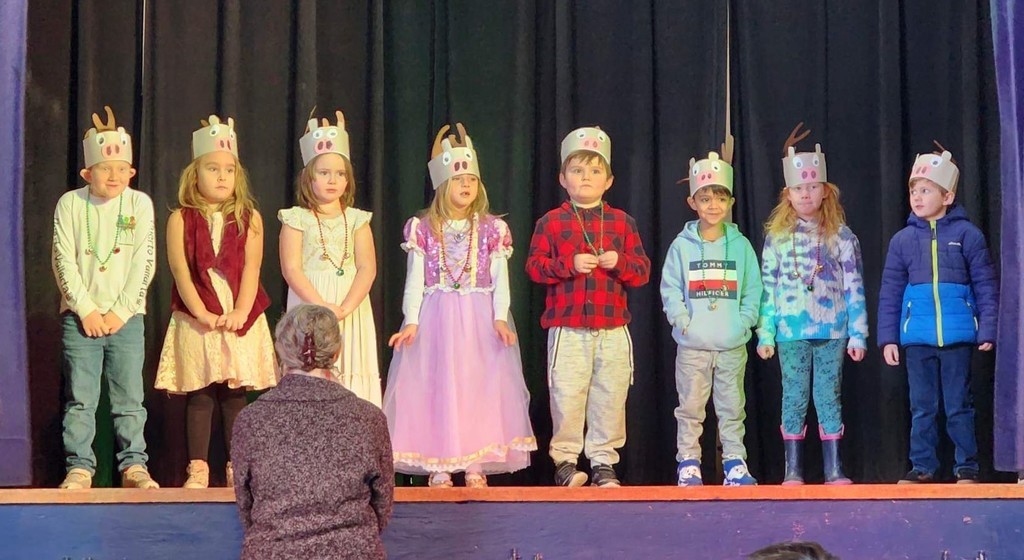 Firewood Raffle! All proceeds benefit the Laytonville High School Site Council. Two Winners-One Cord Each! Mixed seasoned Firewood. Tickets for sale @ LHS Office, Long Valley Feed Store and Healthy Start Winning Tickets Drawn on January 31, 2023. Winner Picks up at LHS SPONSORED BY LAYTONVILLE HEALTHY START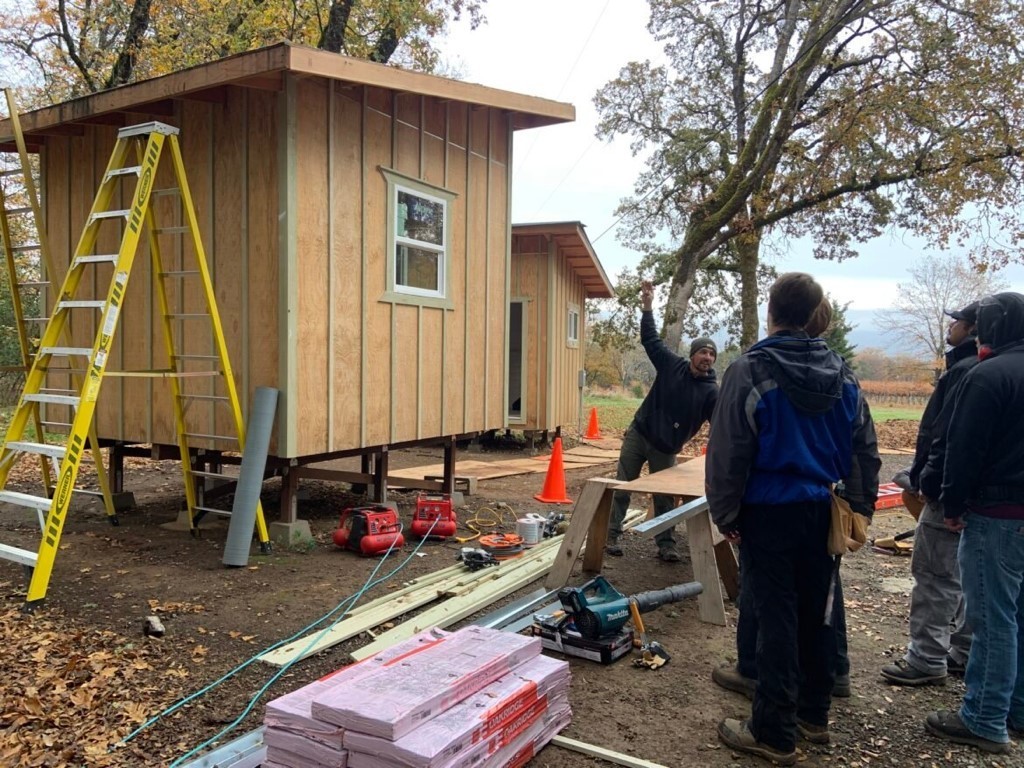 The LES Winter Program will be on Friday December 16th at 9:00 AM in the MPR at the Elementary School. Parents are encouraged to come and see the performances.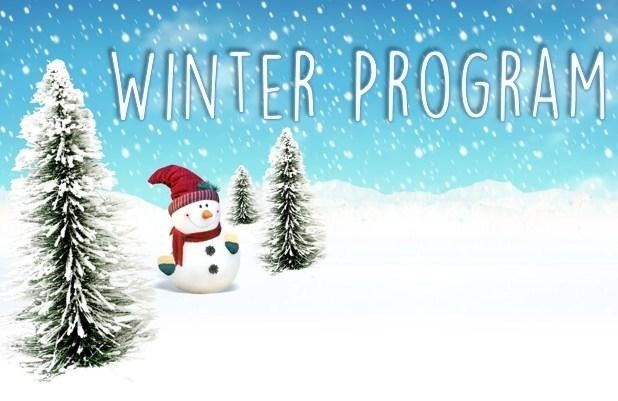 It's holiday cookie season! Our culinary arts classes are busy with cookie R&D in preparation for this year's cookie sale. To order cookies, stop by the High School office to pick up an order form. Choose from a small ($10), medium ($20) or large ($30) plate. Gluten free options available. Proceeds support our Culinary Arts program, a 3 year vocational training program that prepares students for food service AND teaches them how to cook delicious food! Order Deadline is Monday, December 12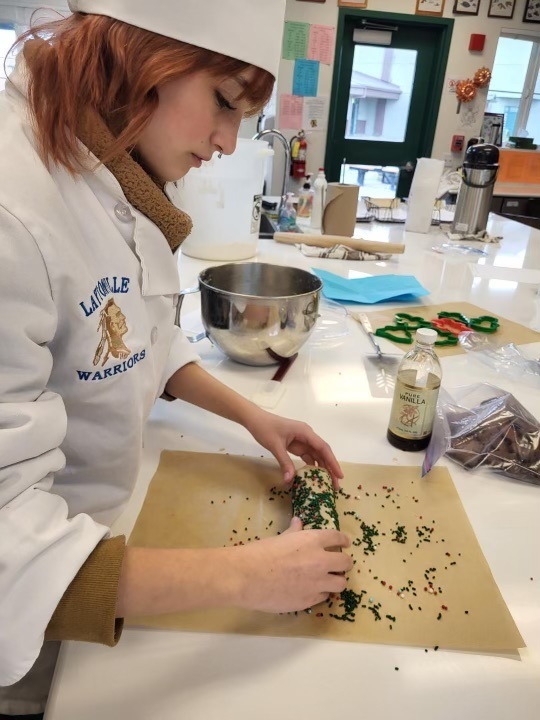 All middle school basketball games against Round Valley are canceled today.
Middle school basketball will have their first home games today starting at 3:30 p.m. against Potter Valley in the Tin Gym. Come out and support our Warriors!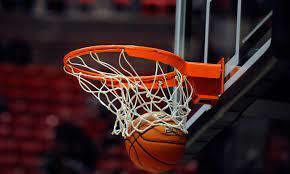 Come out and support our high school basketball teams in their first home game against Willits at 4:00 PM today. Let's go Warriors!